Description
Who should attend: Chief Executive Officers, Resource Development Lead, and one or more Board members.
Are you in need of a multi-year major fundraising initiative for programmatic expansions or operational expenses? Or do you have a building construction or renovation planned? If you answered yes to either of these questions, please join us for this interactive workshop designed to support organizations planning for or just beginning a capital campaign.
The session will give you a unique opportunity to look at campaign planning through the lens of an investment-driven model. We will begin with a big picture overview of how capital campaigns work, including campaign timeline, phases of a campaign, and more. Each nonprofit will explore where they are in the process and how ready they are for a campaign. We will include:
Preparing for Your Campaign: Feasibility Studies Join in an engaging discussion around the art and elements of a Feasibility Study at your organization.
Getting Your Board Ready for a Campaign: Learn how to engage board members, as well as prepare them for a campaign. Participants will participate in board training exercises to take back and use in their nonprofit.
The Key Elements of Your Campaign: Discover the key elements of a capital campaign, including coming up with appropriate campaign objectives, turning donors into investors, and developing an investor recognition plan
Speaker Biographies: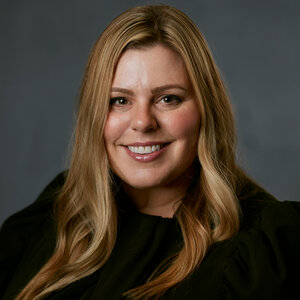 AMY SEXTON
Senior Philanthropic Advisor
Amy comes from a strong consulting background assisting nonprofit organizations of all sizes from different sectors and locations across North America and Canada. Her experience includes developing fundraising strategies, donor qualifications and cultivation, solicitations, and stewardship specifically for Boys & Girls Clubs. She has set benchmark goals, authored case statements, written solicitation scripts, and designed cultivation strategies as well as doubled prospect pools. Amy has worked with hundreds of nonprofits on attaining transformational gifts through cash, pledges, and planned giving vehicles.
Amy has also worked in collaboration with the Directors of Stewardship, Stewardship Committees, boards and faculties to engage a nonprofit's constituency and improve community relations. She has trained over 350 committees on all elements of successful campaign management including managing a donor portfolio, assessing appropriate ask amounts, designing a pipeline, cultivating donors, and conducting effective solicitations and planned giving vehicles totaling over $500 million.
University of Wisconsin-Madison (BA, English)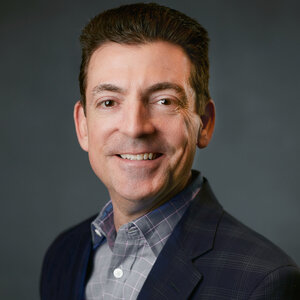 ANDY COE
Principal
With more than 20 years of for-profit and nonprofit experience, Andy is a highly skilled, well-respected, and exceptionally versatile professional. Andy's primary responsibility with Convergent is to create opportunities for the firm to apply its unique philosophy about fundraising – known as "Asking Rights" – which includes a practical approach to working with executive and volunteer leadership to create short- and long-term goals that are ambitious but obtainable and always outcomes-based.
Having co-owned a multi-site small business and led the sales and marketing efforts for a global, multi-million-dollar aerospace corporation, Andy understands that attention to detail, clear communication, tenacity, and resourcefulness are critical components to any successful endeavor. His ability to navigate the nuances of internal and external situational pressures has made him a favorite with clients, which leads them to refer him to others in their network and seek him out again for additional projects.
University of South Florida (BA, Marketing and MBA)
Date: June 9, 2022
Time: 1:00 – 4:30 PM
Location: Virtual via Zoom
Cost: $40.00 for AFP Triangle members; $75.00 for non-members