Maintaining and Engaging Donors with Authenticity – Friday, November 20, 2015
8:30am – 9:30am
UNC Friday Center for Continuing Education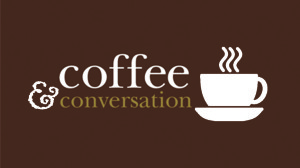 The Association for Fundraising Professionals (AFP), Triangle Chapter is dedicated to creating a more inclusive community in all realms of the philanthropic profession grounded in respect and appreciation for individual differences. We define diversity as "the seeking and achieving of a broad representation of experiences, perspectives, opinions and cultures." The Chapter has received the Friends in Diversity designation for the past four consecutive years in a row. The designation indicates chapters that serve as a model for all to emulate in reaching diversity-related goals. The Diversity Committee strives to provide leadership for Chapter members and their communities in meeting the needs of all its constituencies and special populations.
The Chapter's diversity initiative, Coffee & Conversations, endorses a broad definition of diversity, and seeks to provide programs and resources that enhance knowledge and encourage understanding of diversity. Coffee & Conversations is the proud recipient of the 2012 Charles R. Stephens Excellence in Diversity Chapter Award which honors the most outstanding demonstrations by AFP chapters of leadership, creativity and initiative in building diversity in membership or programming. The award is designed both to recognize achievement and to promote the sharing of ideas among AFP chapters and nonprofit organizations.
With overwhelming corporate and community support, Coffee & Conversations continues to provide a nonjudgmental environment for constructive discourse on relevant diversity-related issues in the fundraising profession and beyond.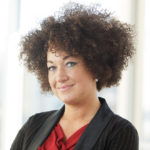 On Friday, November 20, 2015, the Diversity Committee hosted an engaging conversation on authenticity. Participants discussed the controversial topics of race, identity and authenticity with the story of Rachel Dolezal.  As a NAACP president from Spokane, who was born white and has self-identified as a black woman, she challenged others to consider her identity. Attendees then addressed our authenticity can be challenged as fundraisers when working with donors with diverse backgrounds and thought. The discussion centered on the article written by Andrea Kihlstedt called " Authenticity in Fundraising: Being a Great Fundraiser While Still Being YOU", which can be found here. The Diversity Committee encouraged guests to continue this conversation in their own work environments and through future opportunities with AFP.
If you were unable to attend this event, please stay tuned for other Coffee & Conversations activities in 2016. For more information on upcoming events and ways that you can become involved with the Diversity Committee, please contact Ronda Jae Manuel or Brandi Davis.
[divider height="30″ line="1″]
Photo Gallery
[divider height="30″ line="1″]