National Philanthropy Day (NPD) is a celebration of philanthropy—giving, volunteering and charitable engagement—that highlights the contributions that our neighbors who are active in philanthropy have made to our lives, our communities and our world.
Thanks for Celebrating with Us! On November 16 the Triangle turned out for AFP-Triangle's 2017 National Philanthropy Day celebration! Donors, fundraisers, volunteers and community leaders gathered at Brier Creek Country Club to recognize winners and nominees in five categories:
Excellence in Philanthropy: The award for Excellence in Philanthropy honors an individual, couple, family or group whose philanthropy is exemplary.
2017 Winner: Elizabeth Beam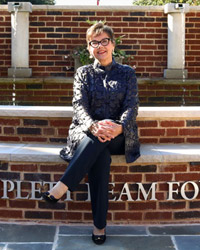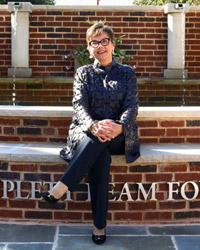 Elizabeth Beam is a dream of a volunteer – both reliable and generous. Her enthusiasm inspires others – many others – to give their time and money. Elizabeth organized a dozen or so passionate alumnae to form the Meredith Legacy Scholarship Steering Committee, Meredith's full-ride, merit scholarship. This committee met regularly for years, made fundraising visits near and far, and raised millions of dollars from other women. Through Elizabeth's vision and efforts, the scholarship structure at Meredith was changed. 
Elizabeth has worn many hats at Meredith – among others, chair of the Board of Trustees, president of the alumnae association, chair of a presidential search committee, Tri-Chair of "The Campaign for Meredith" and, most recently, serving on the "Beyond Strong" campaign committee. 
Elizabeth has served as Director of the Cardinal Singers more than 30 years. Her boundless energy keeps her busy, not only at Meredith, but at Highland United Methodist Church, Family Promise of Wake County, Raleigh Fine Arts, Community Music School, Raleigh Music Club, as a docent at the both the NC State Capitol and the NC Executive Mansion. Oh yes, and she has eight mission trips under her belt! 
Outstanding Young Philanthropist: This award honors an individual or group age 21 or younger who demonstrates extraordinary service to a community or a cause.
2017 Winner: Helena Moore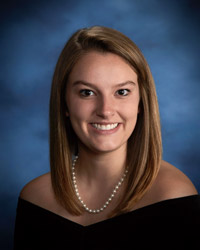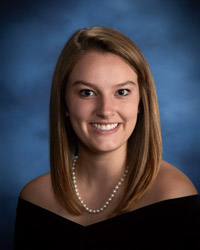 Helena Moore graduated from William G. Enloe High School in the Spring of 2017. She has been a Girl Scout for 12 years and has achieved the highest ranking in Girl Scouts. Helena earned her Girl Scout Gold Award in 2017 for a project she designed herself, working with local High Schools in Raleigh and the YoungLives Organization to promote awareness and help the pregnant teen population receive the care they deserve. She currently attends North Carolina State University to study Fashion and Textile Management with a concentration in Product Development. Helena hopes to study abroad through N.C. State an continue with community service projects throughout her time at state. Girl Scouts has taught her to take action in what she believes in, instead of waiting for someone else to make the change.
Outstanding Philanthropic Organization: This award recognizes a corporation, non-profit, religious or other organization having demonstrated consistent investments in the community, and/or innovative and impactful approaches to solving community problems.
2017 Winner: Dorcas Ministries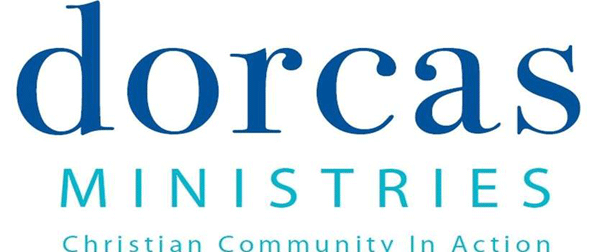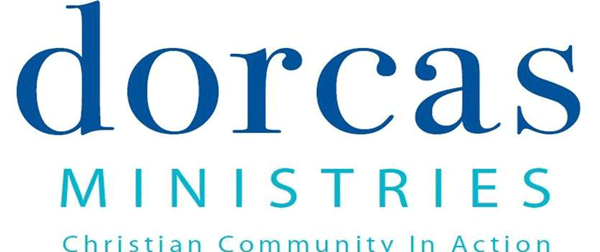 Dorcas Ministries serves thousands of people in Cary and Morrisville each year who are experiencing a crisis or need assistance paying for rent, child care, utilities, medical expenses, tuition, mental health counseling and transportation. Food can also be obtained from their food pantry. Job readiness skills and financial management training classes are regularly provided.  In 2016 Dorcas Ministries assisted over 20,000 people with almost 1 million dollars in financial and food assistance. Next year will mark their 50th Anniversary of service. Dorcas Ministries is a  501 (c) 3 nonprofit that does not discriminate on any basis. The Dorcas Ministries' Thrift Shop, which generates most of its funding, was recently voted the best thrift shop in North Carolina by YELP reviewers. 
Outstanding Corporation: The award for Outstanding Corporation honors a business or corporate foundation that demonstrates outstanding commitment through financial support and encouragement and motivation of others.
2017 Winner: Vivisum Partners

Vivisum is a boutique consulting firm that provides facilitated discovery through market research. Vivisum was started in 2012 by Dan Callahan after spending his entire career in a variety of market research and consulting roles. The company has since grown to work with many of the world's leading organizations. Vivisum's work has taken across the US, Canada, UK, EU, and India. They offer a wide range of methodologies to our clients, from traditional qualitative interviews and quantitative studies to custom research. Vivisum specialize in multi-phase research with their proprietary tools such as Brand Builder. Their clients are diverse. They work in pharmaceuticals, financial services and technology, but continue to welcome relationships from all industries.
Vivsum values: Brilliant work, fearless exploration, and genuine human connection
Vivisum strongly believes in the power of genuine human connection. They want to create this connection among their clients, employees, and community. This is why philanthropy is a core value at Vivisum. Their individual contributions as well as annual Meaningful Work Grant helps provide their time, money, and expertise to the community. Vivisum's standard policies provide each employee with a philanthropy budget of $1,500 per year, time off to volunteer, and permission as market research consultants to offer pro bono services and serve in leadership roles in the community. In addition, they award the Meaningful Work Grant each year. The Meaningful Work Grant selects an organization within the community that is providing inspiration change and increasing the general welfare of the community. The recipient is awarded $7,500 over three years and 50 hours of pro bono consulting work over 6 months. Vivisum views this as a way of giving back to the community through their talents. Their efforts have invested over $67,000 in the community and nearly 500 hours in pro bono consulting time, the value of which is well over $750,000 in donated time.
Outstanding Fundraising Professional: The award for Outstanding Fundraising Professional honors a fundraising professional who works for a charitable organization and shows commitment to the fundraising profession, knowledge of the industry, and leadership attributes. The awardee must also be a current AFP member.
2017 Winner: John Welch, CFRE, MPA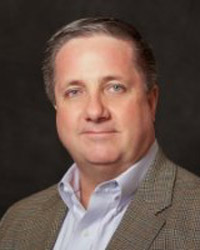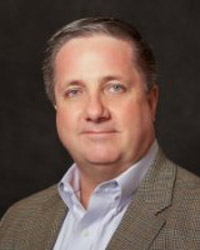 John serves as Development Director at Urban Ministries of Wake County, fighting poverty with healthcare, nutrition and stable homes.  Welch also serves as President-Elect of the Triangle Chapter of the Association of Fundraising Professionals, and Co-founder and Board Vice Chair of The Cold War Museum, honoring Cold War Veterans and preserving Cold War history.  Welch's prior professional and volunteer experience includes numerous non-profit and for-profit endeavors in North Carolina, Virginia and Washington, DC.  He earned a master's degree in public administration and economic development at George Mason University, and bachelor's degrees in economics and business management at North Carolina State University.  He lives in Cary, NC with his wife, two sons and a beagle named Sammie.