Tuesday, November 29, 2016  –  Webinar: High Net Worth Donors

Presenter is Claire Costello, National Philanthropic Practice Executive for Philanthropic Solutions at U.S. Trust, Bank of America Private Wealth Management
The 2016 U.S. Trust® Study of High Net Worth Philanthropy examines giving patterns, priorities and attitudes of America's wealthiest households. Since 2006, this biennial study has been written and researched in partnership with the Indiana University Lilly Family School of Philanthropy. The largest, longest running series of its kind, the study is an important barometer for wealthy donors' charitable engagement and viewpoints, offering valuable insights that inform the strategies of their peers, nonprofit professionals, charitable advisors, and others.
At the end of this session participants will:
Hear the latest data on America's wealthiest donors
Be given strategies on how to apply that data to the fundraising needs of their respective nonprofit organizations.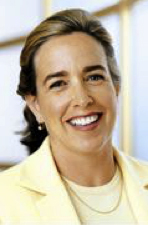 Claire Costello is the National Philanthropic Practice Executive for Philanthropic Solutions at U.S. Trust, Bank of America Private Wealth Management.  Ms. Costello is a recognized expert in philanthropy. Her reputation results from her involvement with a variety of non-profit ventures and her extensive work assisting high-net-worth individuals and families in identifying and fulfilling their philanthropic ambitions. She supports clients in making a broad range of philanthropic decisions concerning the implementation and execution of their giving strategies and is responsible for providing thought leadership and identifying best practices for both philanthropic families and nonprofit institutions.  Previously, Ms. Costello founded and managed the Citigroup Private Bank global Philanthropic Advisory Service. She also practiced law as a litigator in both the public and private sectors, prior to which she clerked in the U.S. District Court.
Time: 1:00 pm
Cost: free for members / $15 for non members
Location: 222 N Person St. #200
Raleigh, NC 27601
[button title="RSVP/Register" link="https://www.afptriangle.org/shop-afp-triangle/webinar-high-net-worth-donors/" color="green" size="" style="margin-left:0!important;"]
*Note: both members and non members must RSVP/Register to attend
–––––––––––––––––––––––––––––––––––––
Wednesday, November 30, 2016  –  

Networking: Advancing Yourself and Your Organization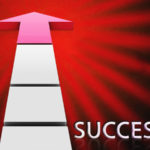 Featuring Panelists:
•   April Anthony – Armstrong McGuire
•   Creighton Blackwell – Coastal Federal Credit Union
•   Justin Simmons – Chapel Hill-Carrboro Chamber of Commerce
Time: 8:00 am – 9:30 am
Cost: free for members / $10 for non members
Location: Chapel Hill-Carrboro Chamber of Commerce
104 South Estes Drive
Chapel Hill, NC 27515
[button title="RSVP/Register" link="https://www.afptriangle.org/shop-afp-triangle/networking-advancing-yourself-and-your-organization/" color="green" size="" style="margin-left:0!important;"]
*Note: both members and non members must RSVP/Register to attend
PREVIOUS EDUCATION BREAKFAST EVENTS:
From our November Event: Engaging Millennials
• Presentation Slides 
From our September Event: Keys to Advancing Your Career
• Presentation Slides 
From our June Event: Building a Successful Giving Day Challenge
•  Presentation Slides
From our April Event: How Healthy Is Your Fundraising Program? Using Data & Technology to Know
•  Presentation Slides
•  Healthy Metrics Handout
•  The Difference an Ask Makes Case Study