Description
The division of wealth in the most recent economic recovery translates to a greater focus on major givers than ever before. Those at the top have more resources to give, and those at the bottom have increased needs. Generosity abounds as giving is expected to continue to rise, and a robust major giving emphasis is a must. Is your major giving program up to the task? Are you considering a major gifts campaign to meet growing demands? Learn how the K-Recovery affects your development work, and what you need to be doing now to ensure your share of philanthropic support.
Key Takeaways: 
Learn the Why, What, Who, How and When of growing your major giving program and a major gifts campaign in this step-by-step session designed to guide nonprofits of all sizes through critical major gifts development.
Use journey mapping to create motivational donor processes.
Understand and deploy major giving concepts that fit the current economic climate.
Agenda: 
Why: context for the critical nature of focusing on MG now more than ever (recent data/trends)
What: defining and detailing MG program and MG campaign
Who: identifying MG donors
How: using data, prospect research and journey mapping to find, prepare, ask and steward MG
When: when to build a MG program/campaign, and timing of asks
Techniques: 
Presentation, including:
Best practices
Case study examples
Insights & advice
Facilitated exercises
Guided discussion
---
Speakers biography:
Allan Burrows has been with Capital Development Services since 1994, and president since 2006. He manages the company's marketing, operations, campaign and search divisions, and presents to dozens of conferences and board sessions every year. Allan is a graduate of UNC Chapel Hill, and began his development career at the Baptist Children's Homes of North Carolina and at the North Carolina Child Advocacy Institute. In his 30+ years of fundraising experience, Allan has led campaigns and development work throughout the Southeast for a broad array of nonprofits, and is experienced at working with leadership on all aspects of philanthropy. He brings decades of experience in board development, strategic and campaign planning, and capacity building, and is a frequently requested and dynamic speaker, known for sharing relevant and interesting stories from his own experience with CapDev clients. A North Carolina native, Allan has served on several boards, including two terms with the N.C. Center for Nonprofits, and was awarded the Triad AFP Lifetime Achievement for Fundraiser of the Year in 2011.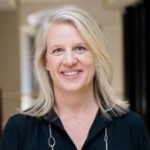 Clare's role at Capital Development Services is to stay engaged in philanthropy, boosting awareness of what is happening in the social sector around the Southeast. Clare has given hundreds of presentations, sharing expertise in teaching philanthropy. Having held positions in nonprofit management since the early 1990s, she has served in staff and volunteer roles in marketing and development with several nonprofits, and provided consulting services to elevate the work of nonprofits for over 25 years. Her introduction to the nonprofit sector began when she founded the Campus Chapter of Habitat for Humanity as a student at North Carolina State University, still a thriving organization. Her first fundraising job was as the first Director of Development for Appalachian State University's Belk Library. She has now been with CapDev for 15years. A Winston-Salem native, Clare is a graduate of N.C. State University and is an avid volunteer, including serving as Chair of N.C. State University's Institute for Nonprofits Advisory Board; Advocacy Chair of UNC School of the Arts Board of Visitors, and BRAVO! Founder & Chair; and service on local boards including Habitat for Humanity, Crisis Control Ministries, YMCA Camp Hanes, Sally's Angels, AFP Triad Chapter, the Vestry of St. Paul's Episcopal Church, and as an ordained Elder at First Presbyterian Church of Hickory. Clare was named to the Triad Business Journal's "40 Leaders Under 40" in 2008.
Date: Thursday, Aug. 5, 2021
Time: 2:00 – 4:00 PM
Location: Virtual via Zoom
Cost: $40.00 for AFP Triangle members; $75.00 for non-members
CFRE Credits:  2 CFRE credits will be given with attendance in this Workshop