Description
Members of the moss+ross team will discuss how to create an annual tactical development plan for your office.  They will walk you through the basic elements that should be in any plan, and they will show you how to create the detail underneath each office goal that will position you for success and hold you and your team accountable.
Speakers Biography:
Mary Moss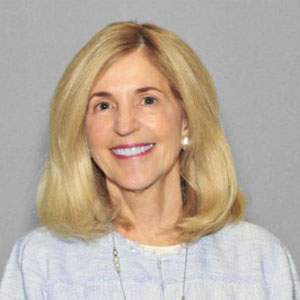 Mary Moss launched moss+ross in 2009 after a career in which she was known as one of North Carolina's leading independent school fundraisers. She and Susan Ross have guided the firm's growth to a $1.5M firm with 20associates.
Mary specializes in campaign management, feasibility studies, strategic planning, executive search and coaching, and board and volunteer training. Mary's fundraising career began at Duke, where she worked in annual and planned giving at the University and in major gifts at the Duke Cancer Center. Her careers panned more than two decades at three prominent Research Triangle schools. To create moss+ross, she stepped down in 2008 as associate head for institutional advancement at Saint Mary's School, her high school alma mater, having raised gifts of more than$21.5 million, including back-to-back $1 million Annual Fund totals. Prior to that, she was director of development at Ravenscroft for 11 years and at Durham Academy for nearly five years. Her work earned national and regional CASE awards for fundraising and communications. She also earned valuable skills while working in major gifts for the Duke Comprehensive Cancer Center.
Mary is an active community volunteer. She served a six-year tenure on the Board of Trustees of Ravenscroft School, where she co-chaired the Advancement Committee and still chairs a special board committee. She is Immediate Past President of the Rotary Club of Raleigh, and she is a member of the Raleigh Fine Arts Society, having chaired the Grants Committee. She has also served on the Board of Directors of the New Voices Foundation. Mary has been a volunteer consultant with numerous schools and nonprofits including the Junior League of Raleigh, Hayes Barton United Methodist Church, and other organizations.
A native of the Triangle area, Mary is a graduate of UNC-Chapel Hill, the Institute of Paralegal Training in Philadelphia, and the Leadership Raleigh program. She is married to Bill Moss, and they have three grown sons and three grandchildren. She and Bill enjoy spending time with family, traveling, and enjoying the North Carolina beaches.
Fun fact: A devout Tar Heel now, she was born a staunch Blue Devil!
Lizzy Mottern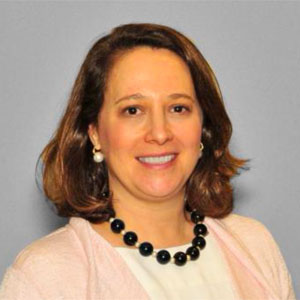 Lizzy Mottern is a nonprofit development professional with experience in membership and annual giving programs, cultivating, soliciting, and stewarding individual, corporate, and foundation donors, coordinating all aspects of special events and working with board members and volunteer committees.
Prior to joining moss+ross in 2011, she was Assistant Director of Development at Duke University Libraries. As Director of the m+r interim solutions division, Lizzy matches experienced affiliate contractors to nonprofit staffing needs during staffing transitions. Affiliate contractors are highly qualified, experienced nonprofit professionals who work as interim members of a client's staff. Lizzy works with clients to develop the general scope of work and contract with the client, manages the client relationship, and supports each affiliate's work.
Lizzy earned a B.S. in Horticulture at Virginia Tech and an M.S. in Public Horticulture Administration and a certificate in museum studies from the University of Delaware. She became interested in fundraising as a Longwood Fellow at the University of Delaware. Currently, she serves on the PTA Board of Wiley International Magnet Elementary School. Lizzy lives in Raleigh with her husband, Bobby, daughter Bea and their funny labradoodle, Coco. She loves spending time with her family, being outdoors, and never turns down a chance to go to the beach.
Fun fact: Lizzy has spent much of her time with moss+ross as an interim staff member for clients, therefore inspiring the creation of the moss+ross interim solutions division.
Elizabeth Hopkins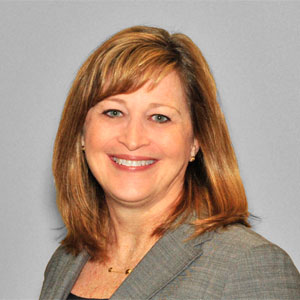 Elizabeth Hopkins is a Senior Associate with moss+ross with expertise in conducting development assessments, feasibility studies, campaign planning and goal setting, campaign counsel, annual fundraising planning, building prospect portfolio, and pipeline development, and major gifts coaching.
She joined moss+ross in January 2015. Elizabeth has more than 21 years of annual giving and major gift fundraising experience. Prior to joining moss+ross, she spent five years as a Senior Major Gifts Officer for Duke Health Development, serving as lead fundraiser and relationship manager for donors and grateful patient prospects for ten departments and divisions within the School of Medicine. Before her stint with Duke Health, she served more than a decade as a Regional Major Gifts Director for Duke University and directed the University's primary major gift development efforts in the western part of the United States for The Campaign for Duke, a $2.36B comprehensive campaign.
A North Carolina native, Elizabeth is a graduate of Duke University and lives in Chapel Hill with her husband Tom. She loves being active outside running, hiking, and cheering on the Blue Devils. Elizabeth has also been an active community volunteer and leader. In recent years she has served as President of the Junior League of Durham and Orange Counties and the Girls on the Run of the Triangle Board of Directors, and is a past member of the Caring House Board of Directors.
Fun fact: An avid runner, Elizabeth has completed ten marathons and counting.
Brooke Jenkins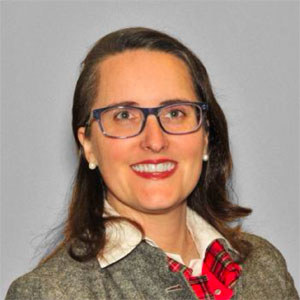 Brooke Jenkins helps nonprofits execute successful annual and capital campaigns, develop visionary strategic plans, and recruit leaders who will raise the profile and funding needed to be sustainable. She joined moss+ross in 2013 after several years working in the healthcare system fundraising and a prior career practicing law in Scotland and Hoke Counties.
Brooke's project management skills help clients achieve inspiring goals through careful planning, strengthening internal processes, coaching, and regularly evaluating progress. She is an excellent strategist, able to anticipate opportunities and potential challenges for any initiative.
Brooke has served on numerous nonprofit boards, most recently Urban Ministries of Durham, and was honored with the Outstanding Young North Carolinian Award by the Durham Jaycees in 2013. She is a "Double Tarheel" with a Juris Doctorate from the UNC School of Law and Bachelor of Science in Business Administration from UNC-Chapel Hill.
Brooke is married to Pascale Lecuire, a Physician Assistant and Commander in the US Public Health Service. They enjoy spoiling their French Bulldog Dumpling and exploring different cultures through local events and traveling.
Fun fact: A life-long performer, Brooke relishes the opportunity to integrate creativity and play into her work with nonprofits!
Date: Tuesday, June 8, 2021
Time: 2:00 – 4:30 PM
Location: Virtual via Zoom
Cost: $40.00 for AFP Triangle members; $75.00 for non-members
CFRE Credits: 2.5 CFRE credits will be given for attendance at this Workshop