Description
Registration for this event has now closed. To be added to the wait list, please contact Melissa Spil at mspil@trosainc.org.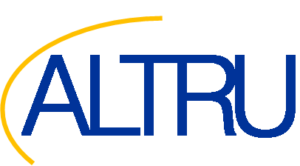 ALTRU, the gathering place for all things good in RDU. ALTRU provides an excellent opportunity for nonprofit development professionals of all levels to learn more about the resources available to the field, make connections with influential individuals and institutions, and sharpen and develop your skills as a nonprofit development professional. This event features a funder fair, timed roundtable conversations, exclusive discounts,  prizes, and more!
Date: Thursday, February 15, 2018
Time: 8:00 – 10:45 am
Location: Brier Creek Country Club (9400 Club Hill Dr, Raleigh, NC 27617)
Cost: $25 members, $35 non-members (breakfast included)
Funder Fair: Spend your morning networking with local funders! Grab some breakfast and coffee and chat with a variety of foundations and corporations that may have similar missions and funding priorities that align with your organization. We hope you make new connections and build lasting partnerships to make our community a better place.
– First Citizens Bank
– Google Fiber
– Junior League of Raleigh
– Kate B. Reynolds Charitable Trust
– Mary Duke Biddle Foundation
– North Carolina Community Foundation
– North State Bank
– SECU Foundation
– Triangle Community Foundation
– IBM
– State Employees Combined Campaign
– 100 Women Who Give a Hoot
Roundtable Discussions: Does your fundraising program need an infusion of excitement? Are there new ideas you've been dying to try out? Are you curious about new tools and trends in the field?
Our facilitated roundtable discussions are your opportunity to learn from experts, ask questions, and share ideas with other like-minded fundraising professionals. You'll leave these fast-paced discussions with new ideas, strategies, and tools that you can adapt and implement in your organization as soon as you get back to the office.
– Tapping into Corporate Philanthropy: Sharon Moe, North State Bank and Laura Ridgeway, Girl Scouts-North Carolina Coastal Pines
– Storytelling for Foundation Giving: Gina Andersen, Triangle Community Foundation
– Keeping Your Annual Giving Program Fresh: Lennon Brooks, UNC Annual Giving
– Developing Relationships with Major Donors Through the Art of Engagement: Ketura Parker, Carolina Performing Arts and Michael Strader, Crouch & Associates
– Tapping Into Planned Giving: Tom Hull, North Carolina Bar Foundation
– Nonprofit Boards 401: Managing Your Board Toward Success: Rich Clerkin, Institute for Nonprofits
– Designing Successful Nonprofit Events: Catherine Lott, National MS Society
– Elevating Your Organization's Brand Identity: Linda Cozzolino, Telamon
– Launching a Monthly Giving/Sustainer Program: John Welch, Urban Ministries of Wake County
– The Big Picture: What's on the Horizon in Philanthropy: Clare Jordan, CapDev
– Effective Stewardship: More Than Just a Thank You: Kristen O'Connell, Ravenscroft School
– You're the Chief Development Officer – What's Next?: Kristye Brackett, Transitions LifeCare
– Maximizing the Planning Phase of Your Capital Campaign: George Marut, Make-A-Wish Eastern North Carolina
*Note: Keep checking back for updates, as the lists may continue to grow as we get closer to the event.