Description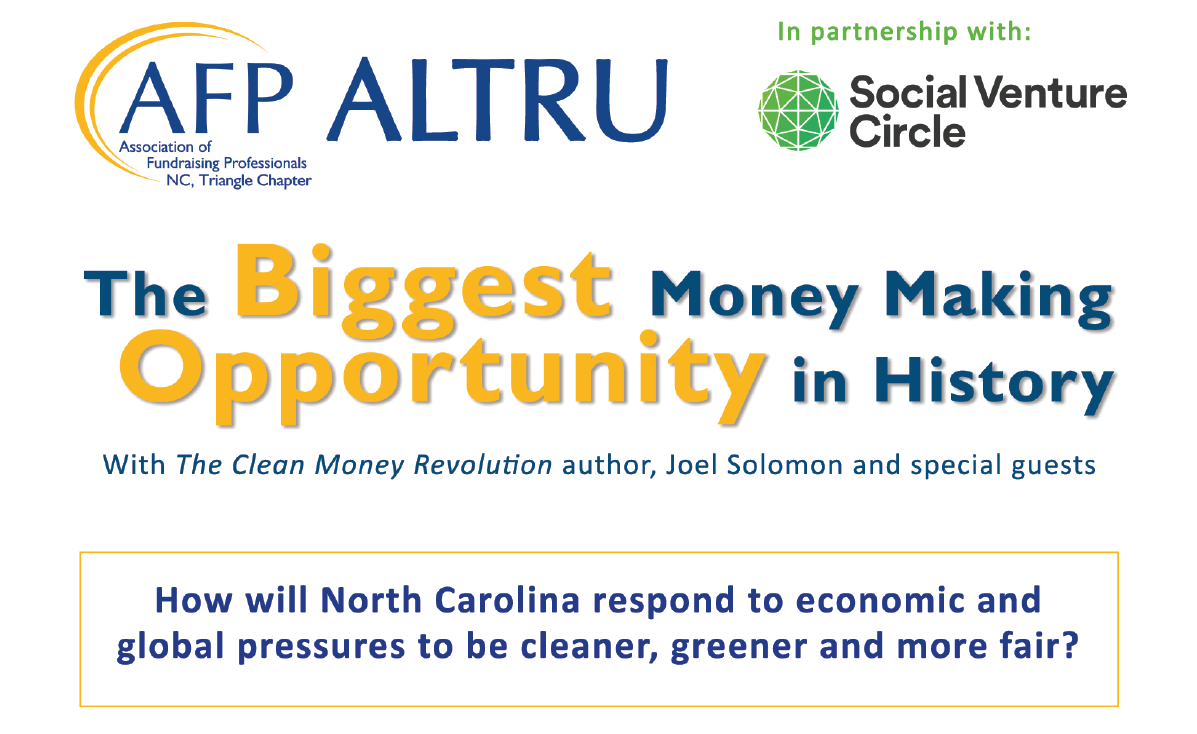 Date: Wednesday, Nov. 6, 2019
Time: 8:30 am – 1:30 pm
Location: McKimmon Center (1101 Gorman St, Raleigh, NC 27606)
Cost: $60 AFP and SVC members, $80 non-members
Join this discussion about building North Carolina's next economy
Joel Solomon is a founding member Social Venture Circle, (then Social Venture Network). Today, he is a founding partner of Renewal Funds, a mission venture capital firm investing in early stage companies throughout the United States and Canada. He is also the author of the book, The Clean Money Revolution: Reinventing Power, Purpose & Capitalism. Self-described as a social activist dressed as a venture capitalist, Joel is a thought leader in what he calls social change investments.
Jessy Tolkan is a Partner, Chief Campaigns Officer and Executive Director of Purpose Labs. Jessy has spent more than 15 years building people-powered movements. From climate change to voting rights to women's leadership, she has specialized in unlocking new strategies and approaches to creating transformative and lasting change.
This interactive conversation will bring together the local impact community of nonprofit professionals, philanthropists, impact investors, b-corps and more to answer tough questions, stimulate collaborative ideas, and move the NEXT Economy in NC forward.